Hi loves!
Today I will be sharing my experience and opinion on the Solotica Natural Colors Crystal contact lenses! I had been looking for a pair of contact lenses aside from the usual Korean and Japanese lenses I have always gone for. I wanted lenses that would give me a super natural looking color without an obvious pattern or enlarging effect, which can actually be hard to find in Korean and Japanese lenses. Especially ones that will provide lighter colors for dark brown eyes. With much searching and comparing, I found Solotica!
I had previously been interested in trying the ever so popular Desio Lenses however over time, I found the pattern to look too obvious and fake up close when browsing through Instagram feeds. However with much searching, I came to the conclusion Solotica would be my best bet! However finding English reviews and high quality photos was tough. So I am hear today to be one of those reviews that will give high quality and up close shots!
SOLOTICA NATURAL COLORS CRYSTAL
I decided to get the color Crystal from the Natural Colors line. The natural colors line is the only line from Solotica that provides prescription powers. Their hydrocolor line which is lovely, unfortunately does not allow for prescription just yet. I am hoping they will eventually start providing them with prescriptions.
The Crystal color I got was the lightest available color from the line. On the website it is displayed on someone with hazel eyes and appears to look almost white or aka, crystal.
On their own, the lenses don't appear very opaque, giving the impression that they will not be able to cover dark brown eyes, which caught me by surprise at first. However on the eyes the lenses are very opaque and cover brown perfectly!

APPEARANCE
On my medium-dark brown eyes, the lenses look super natural and very opaque, perfectly covering my eye color without looking too un-natural. In natural window lighting, the lenses held true to being fully opaque, which can't be said for all other lenses I have owned.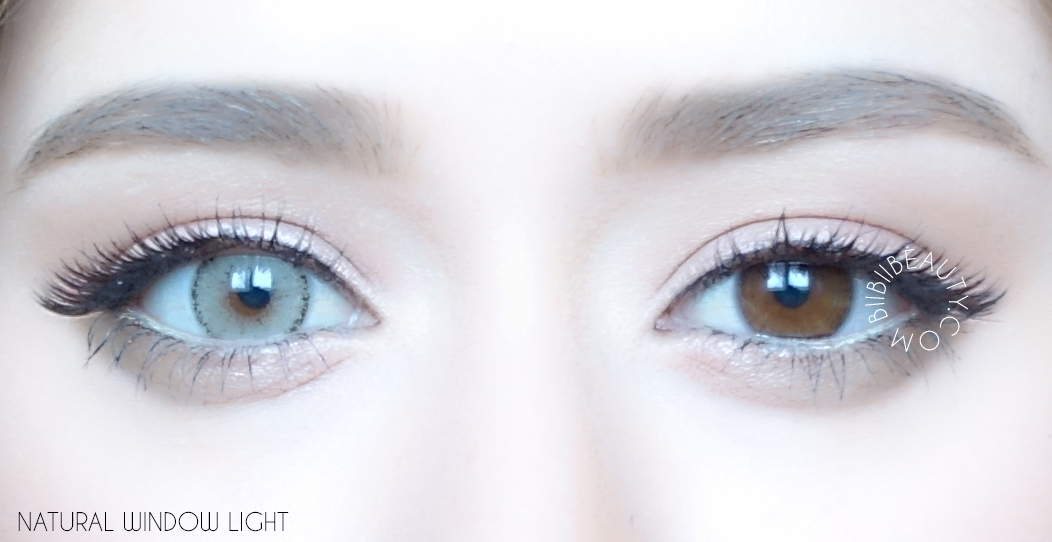 With room lighting the lenses were still able to hold up their opacity and still look very natural and stunning on! I couldn't be more happier with these lenses and how they look in all lighting.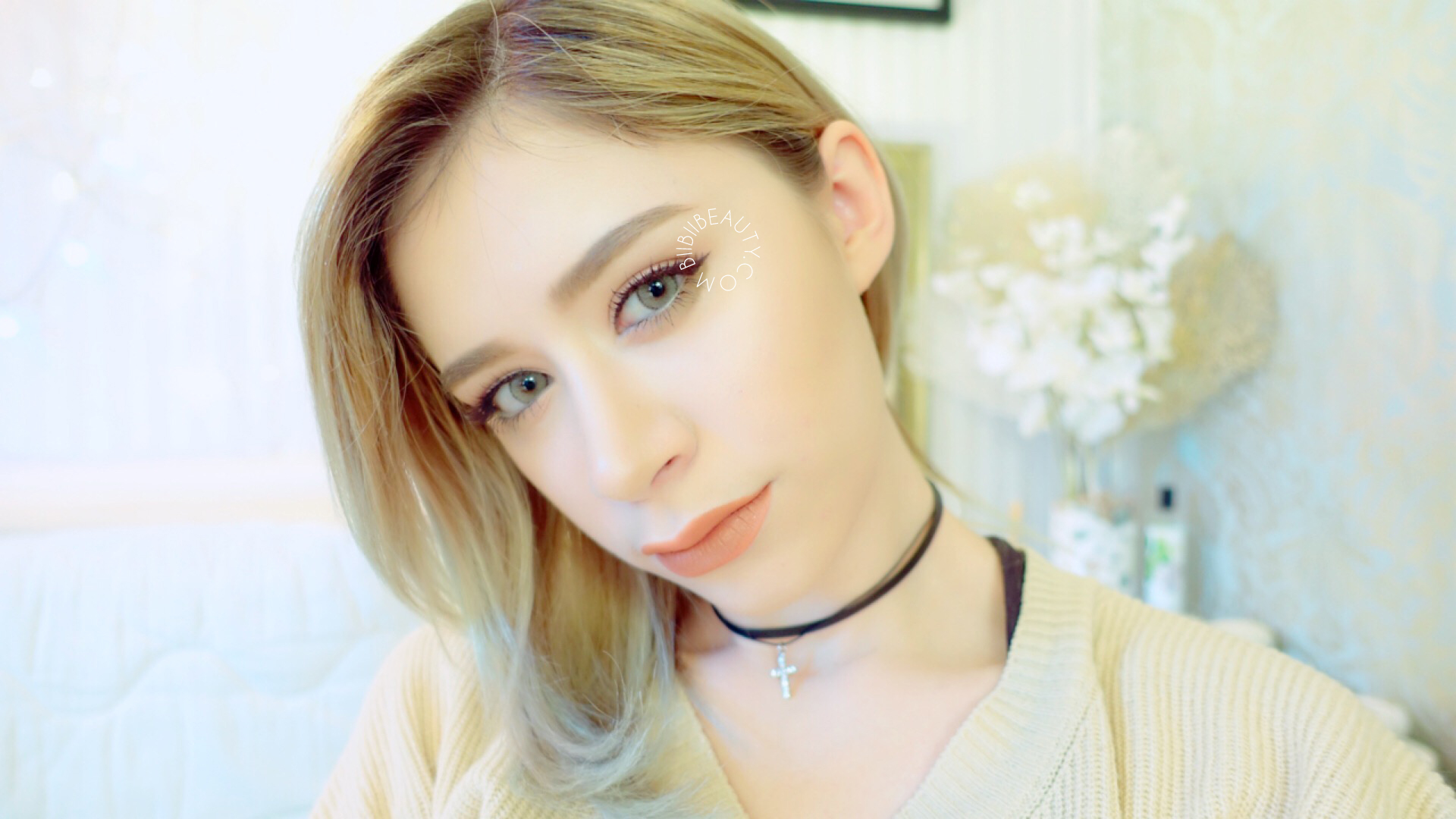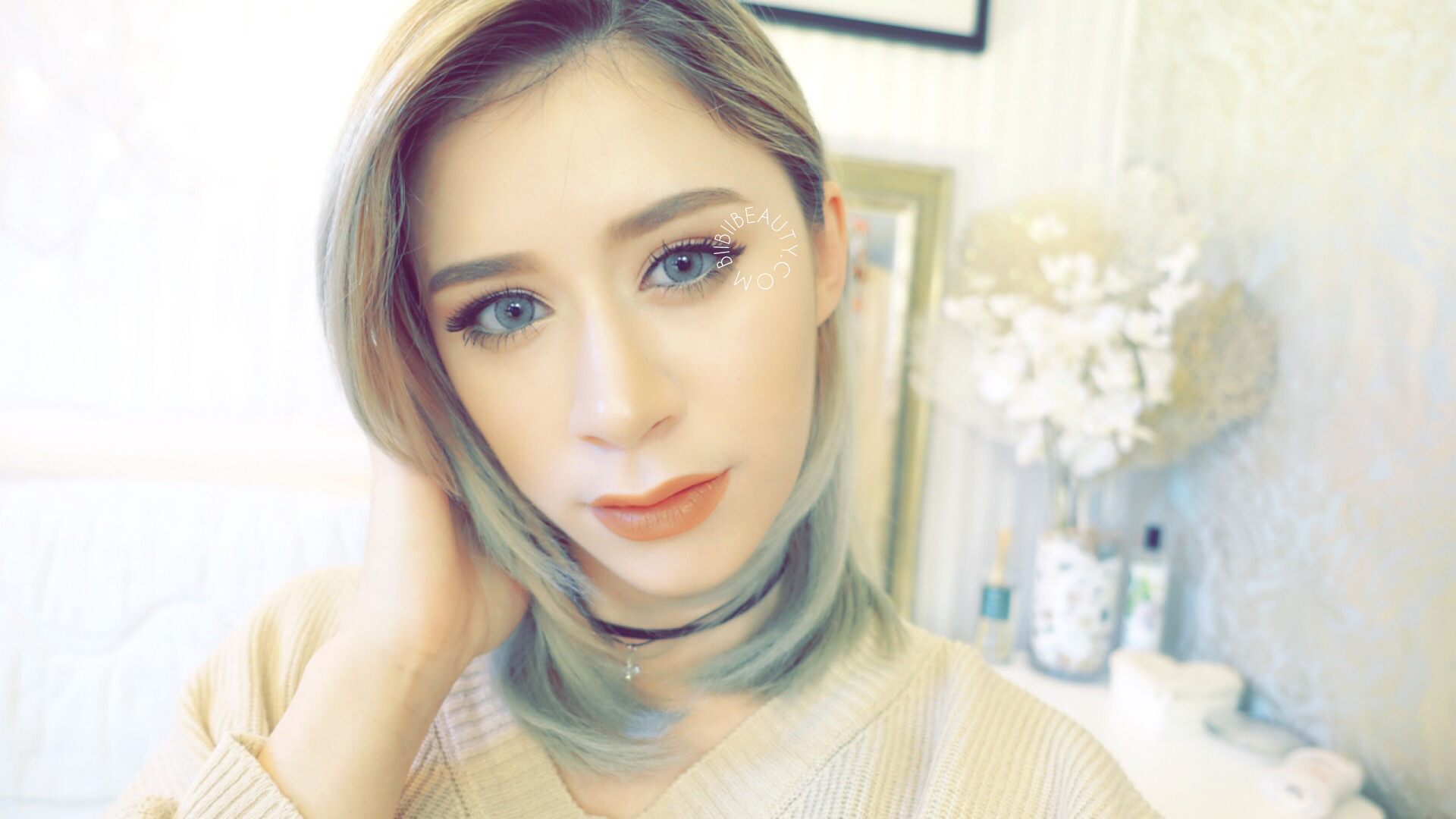 COMFORT LEVEL
The lenses are quite thin and are a 14.2 mm diameter which is the most natural and comfortable for contact lenses. However to my dismay, these lenses were not the most comfortable to wear in comparison to other lenses I have worn. However they are not super uncomfortable either and for veteran circle lens wearers, you should not have a problem.
I would give them a comfort rating of 7/10. This rating because the lenses can be felt on the eye which can be slightly irritating. However the moisture level is excellent making them easy to wear for up to 6 hours.
STATS
Dispose 1 year after opening
Material: 62% Polymacon
Hydration: 38%
Diameter: 14.2 mm
Base curve: 8.7
OVERALL
If you have worn color contacts before (especially asian brands) and you are looking for circle lenses that look 100% natural and cover dark brown eyes perfectly then I highly recommend these! They gave me that natural greyish blue eye effect without looking fake, they last 1 year, have prescription levels and are fairly comfortable!
The only down side, is that your paying for the quality or real looking eyes. These lenses don't come cheap and can run you $100 USD in total with international shipping. However I say it is fully worth it if your looking for the best most natural looking lenses.
WEAR TO BUY?
I got my Solotica Natural Colors Crystal contact lenses from paranalentes.com.
SOLOTICA NATURAL COLORS CRYSTAL REVIEW
Appearance / Design -

10/10

Life Span -

10/10

Price -

3/10

Comfort -

7/10