Hi loves!
Today I will be sharing my experience with the COSRX Aloe Soothing Sun Cream. I am hoping you are here because you have come to the realization on how important sun cream is for preventing skin aging such as un-even skin tone, fine lines and wrinkles. You do know that 90% and + of aging is caused by UV Rays right? So I am hoping you are already using a daily sun cream or are planning to 🙂
Anyways, let's just hop right into it!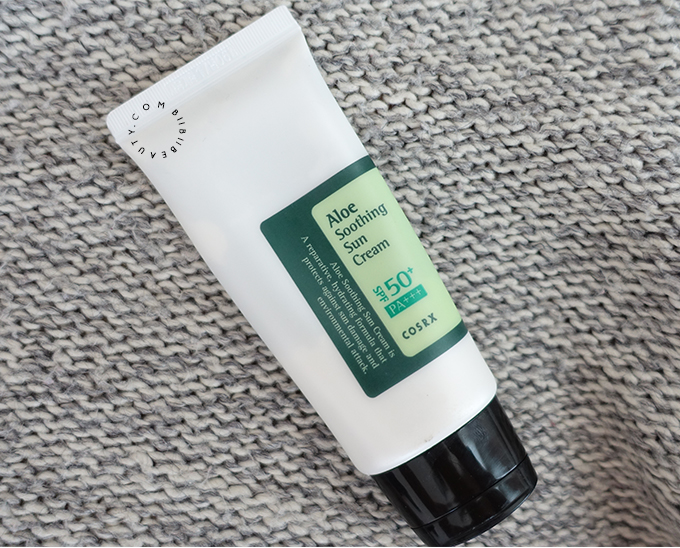 PRODUCT CLAIMS
The COSRX Aloe Soothing Sun Cream claims to:
Provide a calming and soothing effect for the skin
Reduce skin irritations
Protect from UVA and UVB
Have a formula suitable for all skin types including sensitive
PRODUCT INGREDIENTS
What caught my interest the most about this product was not just the decent ingredients list, but the fact that it was the COSRX line itself. For me COSRX has been very successful with my skin. Since my skin is sensitive and acne prone, I find it very hard to find products that work for me without breaking me out. I also have never before found a sun cream that hasn't caused me skin irritation.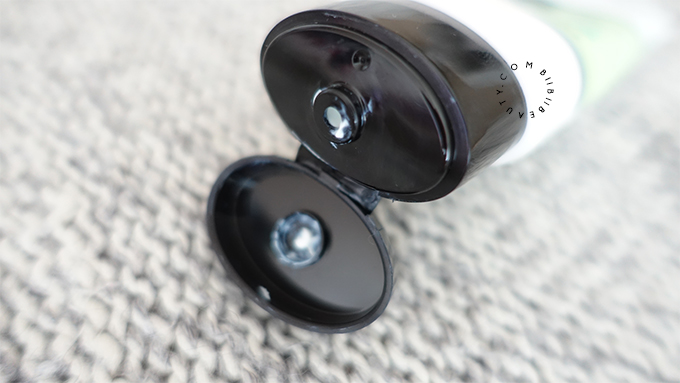 The Cosrx Aloe Soothing Sun Cream has a very minimalist ingredients list like all other products from this brand.
Water, Ethylhexyl Methoxycinnamate, Glycerin, Propylene Glycol, Cyclopentasiloxane, Bis-Ethylhexyloxyphenol Methoxyphenyl Triazine, Phenylbenzimidazole Sulfonic Acid, Dicaprylyl Carbonate, Isoamyl P-Methoxycinnamate, Potassium Cetyl Phosphate, Alcohol,Dimethicone, Glyceryl Stearate, Butylene Glycol, Titanium Dioxide, C14-22 Alcohols, Polymethyl Methacrylate, Cetearyl Alcohol, Aloe Arborescens Leaf Extract, Dipotassium Glycyrrhizate, Tocopheryl Acetate, Peg-100 Stearate, Silica, C12-20 Alkyl Glucoside, Dimethicone/Vinyl Dimethicone Crosspolymer, Aluminum Hydroxide, Stearic Acid, Caprylyl Glycol, Acrylates/C10-30 Alkyl Acrylate Crosspolymer, Carbomer, Xanthan Gum, Triethanolamine Sodium Hydroxide, Fragrance, Phenoxyethanol, Disodium Edta
This sun cream contains 2 types of UVA and UVB protection. One being chemical and the other being physical. As on COSDNA you can see whoch ingredients these are and what ingredients might cause acne or irritation for some people.
Ingredient
Function
UV
Acne
Irritant
Safety
Water

Solvent

Ethylhexyl methoxycinnamate

Sunscreen

 
0
0
Glycerin
Solvent
Moisturizer
0
0
Propylene Glycol
Solvent
Moisturizer
0
0
Cyclopentasiloxane
Solvent
Emollient
Bis-ethylhexyloxyphenol methoxyphenyl triazine

Sunscreen

Phenylbenzimidazole Sulfonic Acid

Sunscreen

Dicaprylyl Carbonate

Emollient

Isoamyl p-methoxycinnamate

Sunscreen

Potassium cetyl phosphate

Surfactant

Alcohol

Solvent

Dimethicone

Emollient

1
0
Glyceryl Stearate
Emollient
Emulsifier
Butylene Glycol
Solvent
Moisturizer
1
0
Titanium Dioxide
Pigment
Sunscreen
 
0
0
C14-22 alcohols
Polymethyl Methacrylate
Cetearyl Alcohol
Surfactant
Emulsifier
2
2
Aloe Arborescens Leaf Extract

Moisturizer

Dipotassium Glycyrrhizate
Anti-inflammatory
Anti-allergic
Tocopheryl Acetate
Moisturizer
Antioxidant
0
0
PEG-100 Stearate

Surfactant

1
0
Silica
C12-20 Alkyl Glucoside

Emulsifier

Dimethicone/
Vinyl Dimethicone Crosspolymer
Aluminum hydroxide
Stearic Acid
Surfactant
Emulsifier
2
0
Caprylyl Glycol
Moisturizer
Emollient
Acrylates/
C10-30 alkyl acrylate crosspolymer
Carbomer

Emulsifier

0
1
Xanthan Gum
Fragrance

Fragrance

Phenoxyethanol

Preservative

Disodium EDTA
Triethanolamine Sodium Hydroxide

no matched results
*Reference from here*
As listed above, ingredients such as Stearic Acid and Cetearyl Alcohol can lead to acne breakouts for some people.
TEXTURE AND APPLICATION
The sun cream has an excellent texture. It glides smoothly and easily over the skin with a "whipped" type feeling. It literally is as smooth as butter. It does not have a heavy feeling on the skin but instead feels like a lovely hydrating day cream that is quickly absorbed into the skin while having just enough moisture to leave a radiant glow. For me, I have been  using this as a day cream as it sits lovely under makeup and does not make my skin become oily throughout the day. Making it suitable for those with Normal to dry skin.
What I like most about this formula is that it does not look cakey, does not leave a white cast and does makes my skin literally look baby smooth.
OVERALL EFFECTS
Like I mentioned above, this has become my go to day cream  as it provides the perfect level of hydration and moisture to my skin. And most importantly, it has never caused me irritation or any breakouts which is why I can use it everyday as a day cream. It leaves my skin feeling healthy and looking healthy. Since I have never before been able to find a sun cream that has not eventually broken me out, I was wonderfully surprised to find such a miracle & new holy grail product.
This has become my holy grail sun cream & day cream and I will be stocking up on it from now on. Since I am sensitive to all other sun cream, I most likely will not be trying any others as this is the perfect sun cream for my sensitive & acne prone skin!
HIGHLY RECOMMENDED TO EVERYONE! THE BEST SUN SCREEN!
WHERE TO BUY?

As usual, I purchased my COSRX Aloe Soothing Sun Cream from Wishtrend.com

It currently is on sale as well!

You can get an additional $5 off your first purchase when you make an account using my invitation code.
221566711
---
PIN IT!