A little more about BiiBiiBeauty Bronwyn Papineau
On this page, you will see the most commonly asked questions I get on my social on a regular basis! The answers to your top questions are here! Feel free to scroll down through the bellow BiiBiiBeauty questions to get to know me better as a blogger, youtuber and most of all, as an individual! If you question is not listed here, feel free to email me on my contact page or for faster replies, tweet me on my twitter account! My social media accounts are the fastest and most reliable way to get in touch with me for any questions you may have.
BiiBiiBeauty social media accounts are listed bellow.
BiiBiiBeauty – Bronwyn Papineau Social Media
| YT BIIBIIBEAUTY (main) | YT BIIBIIBAP (vlog) | Twitter | Instagram | Website | Facebook | Facebook (JP inactive) | BiiBiiBeauty SnapChat | Pinterest | BiiBiiBeauty Google Plus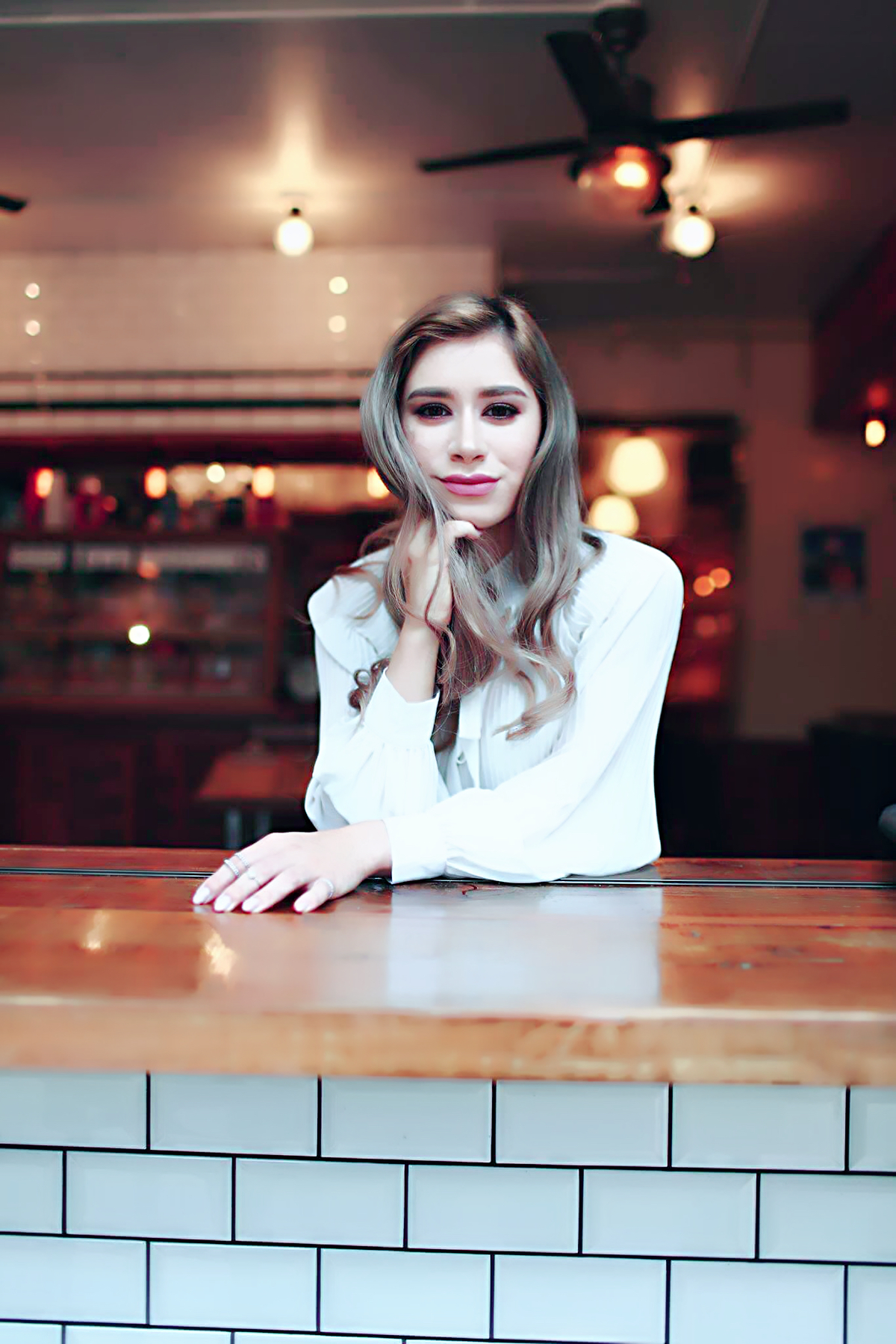 Things You Want to Know
Now without further ado, let's hope into learning more about who I am, BiiBiiBeauty's FAQ's! Get to know me better. Missed a video or vlog with important FAQ's? Find them all here! Don't feel like reading? You can learn a lot about me in my 50 facts about me video that was filmed back in 2015!

BiiBiiBeauty Frequently Asked Questions
Q 1. What is BiiBiiBeauty – Bronwyn Papineau's background?
a. For some reason this is my all time #1 most asked question ever! I am Native American from the Metis Clan. Meaning I also have a lot of French Canadian in me. Along with that I have a little bit of Austrian.
Q 2. Where does BiiBiiBeauty – Bronwyn Papineau live?
a. BiiBiiBeauty was born and raised in a small town near Toronto Ontario where she lived the majority of her life. Once I was 22, I moved the South korea for 2 years.
Q 3. Does BiiBiiBeauty – Bronwyn Papineau want to be Asian or something?
a. I personally like my background, with no desire to be anything different from what my parents and god blessed me with. I admire all beauty trends from many different ethnicity's. It just so happens that for some short periods in my life, I much enjoyed Japanese beauty trends as well as Korean beauty trends.
 Q 4. BiiBiiBeauty height – Bronwyn Papineau height?
a. I am not a tall girl at all. BiiBiiBeauty height? I am only 5'2″ or 157 cm.
Q 5. Why did BiiBiiBeauty – Bronwyn Papineau want a bigger boobs?
a. Because over the years my breast size "A", shrunk 2 sizes and for some reason they wont come back no matter what I do. Along with many other person reasons and to make me feel happier, I decided I wanted & to get large breasts. Which lead me to my boob job in South Korea in 2015.
Q 6. What BiiBiiBeauty – Bronwyn Papineau original cup size?
a. BiiBiiBeauty Plastic Surgery? Back in 2014-2015 I had a breast Augmentation surgery. My original breast size was A. I am now a C. You can learn everything you need to know about my breast augmentation surgery on my previous blog posts about it.
Q 7. Why did BiiBiiBeauty – Bronwyn Papineau start blogging?
a. Long story short, I couldn't find a job and always used to have my own websites when I was younger where I would graphic design for free. I figured why not get a site back but instead of design, blog about my life and stuff I love to do! Xiaxue was my inspiration 🙂
Q 8. BiiBiiBeauty Korea, why did you move to Korea?
a. I moved to Korea because my long term boyfriend was moving there to teach English to pay off his student debt. So I decided that I too would also make the life journey of living in South Korea for a bit. My decision to move there was to follow my partner and to experience a new country.
Q 9. BiiBiiBeauty Japan – why did you move to Japan?
a. BiiBiiBeauty Japan. After I lived in Seoul South Korea for 2 years, I spent 6 months at home in Canada. During that time I realized that living overseas was not as hard to do as I used to think. As many others, Japan was one country I always very much so dreamed about living in short term. After much heart break and hard decision making, I made the move to Japan alone without my partner to achieve a life long dream.
Q 10. BiiBiiBeauty Australia – why did you move to Australia?
a. BiiBiiBeauty Australia? After my 1 year n Japan was over, my partner and I decided instead of struggling to remain in Japan, or moving back home to Canada, that I would continue my adventure and move to Australia to be with him. He had spent the same 1 year in Australia, so I moved there to be together with him again and to also have another amazing life changing experience!
Q 11. BiiBiiBeauty & BiiBiiBap – why did you choose these channel names?
a. BiiBiiBeauty was my second choice for a channel name many years ago. My original social media name was to be BronyBeauty. Brony was my nickname my dad gave me as a baby & for my whole life till this day he calls me Brony. *Brony is pronounced as "braw-knee"* However after a few months on social media, people were relating it to Bronies. So I changed it to BiiBiiBeauty to limit confusion.
The name BiiBiiBap was actually my partner Kyle's idea in Korea when I was planning my vlog channel name. As you may have guessed, it is BiiBiiBeauty + Bap (meaning rice in Korean). The term inspired the channel name. However in no way was it inspired by rice. We just thought it made for a cute name. There is no deep meaning behind it. I just thought "Oh wow! That sounds cute!" 😛
Ask a Question!
Have a question? Ask me on my Contact Page 🙂
---