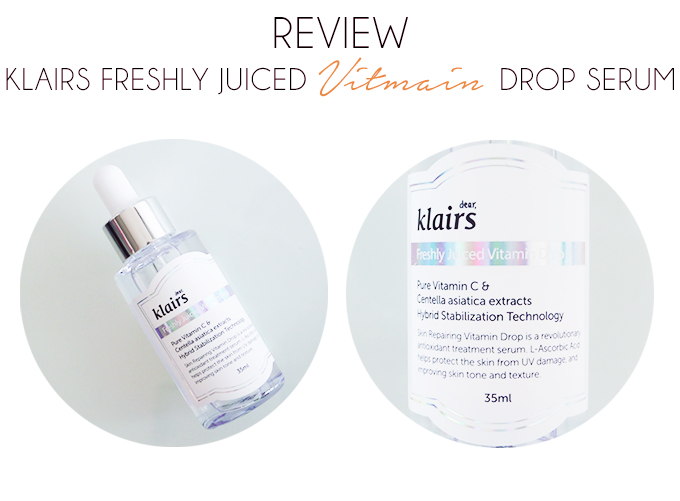 I love my OST Pure Vitamin C21.5 Serum, however Klairs recently launched their brand new serum,  Klairs Freshly Juiced Vitamin Drop Serum!
I was lucky enough to be one of the first to test it out and have been using it for almost 2 months now.
This review is originally for Wishtrend Glam, you can read the full review HERE. But I will be sharing my quick opinions here on my blog 🙂
PRODUCT CLAIMS
The Klairs Freshly Juiced Vitamin Drop Serum claims to:
+ "Wake up" the skin
+ Contains 5% Ascorbic Acid AKA Vitamin C
+ Non-irritating
+ Skin Transforming
+ Is a multi-solution for skin concerns
+ Rejuvenating

INGREDIENTS
When I first saw the ingredients list to this new serum I was a bit taken a back by how long the list was. I am more a fan of simple ingredients as it is easier for me to pin point 1 ingredient if I have a reaction. However when taking  a closer look, you will notice almost all the ingredients are natural plant extracts.
The Klairs Freshly Juiced Vitamin Drop Serum contains the following ingredients:
Water, Propylen Glycol, Ascorbic Acid(5%, Hydroxyethylcellulose, Centella Asiatica Extract, Citrus Junos Fruit Extract, Illicium Verum(Anise) Fruit Extract, Citrus Paradisi(Grapefruit) Fruit Extract, Nelumbium Speciosum Flower Extract, Paeonia Suffruticosa Root Extract, Scutellaria Baicalensis Root Extract, Polysorbate 60, Brassica Oleracea Italica (Broccoli) Extract, Chaenomeles Sinensis Fruit Extract, Orange Oil Brazil, Sodium Acrylate/Sodium Acryloyldimethyl Taurate Copolymer, Disodium EDTA, Lavandula Angustifolia (Lavender) Oil, Camellia Sinensis Callus Culture Extract, Larix Europaea Wood Extract, Chrysanthellum Indicum Extract, Rheum Palmatum Root Extract, Asarum Sieboldi Root Extract, Quercus Mongolia Leaf Extract, Persicaria Hydropiper Extract, Corydalis Turtschaninovii Root Extract, Coptis Chinensis Root Extract, Magnolia Obovata Bark Extract, Lysine HCL, Proline, Sodium Ascorbyl Phosphate, Acetyl Methionine, Theanine, Lecithin, Acetyl Glutamine,SH-Olgopeptide-1, SH-Olgopeptide-2, SH-Polypeptide-1, SH-Polypeptide-9, SH-Polypeptide-11, Bacillus/Soybean/Folic Acid Ferment Extract, Sodium Hyaluronate, Caprylyl Glycol, Butylene Glycol, 1,2-Hexanediol
First thing that was not familiar to me was Propylen Glycol, since this was the second ingredient before vitamin c (ascorbic acid) I decided to check it out on cosdna, where it checked in as non-irritating and non-comedogenic! At the lower end of the ingredients list you will also notice there are a few different peptides. which are commonly used in anti-aging products for smoothing and adding firmness to the skin, for a more moist and plump look.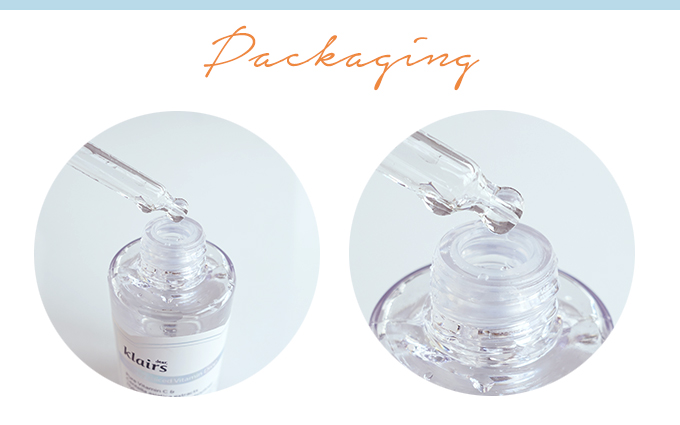 TEXTURE & APPLICATION
It was not what I was expecting at all. It had a more thick consistency that felt very oil based to me. When I applied it to my face using only a few drops, maybe 4 for my entire face, it felt as if there was a thick coat of heavy oil over my skin. However it absorbed in around 1 minute, feeling much lighter and didn't break me out! The slightly oily texture also makes it spread evenly over the skin.
MY EXPERIENCE
It contains 5% instead of 20%, so of course, it did not provide me the same acne scar healing results as the OST c21.5 serum. But it did overall make my skin brighter, more even and feel stronger and healthier. It also had no tingling or stringing sensation when applied like other high concentrate vitamin c serums do.
OVERALL
I really like it! I used this serum for 1 month day and night and I feel the results were pretty good for helping my skin top heal faster after a bad breakout that I had.
I think it is really suitable for those who are sensitive to high concentrates of vitamin C but who still want to enjoy the benefits of vitamin C skincare. I find this serum to be lovely for overall skin healing and repairing. making it great for gradual skin tone perfecting, texture improving and  as a wonderful anti-aging anti-oxidant serum.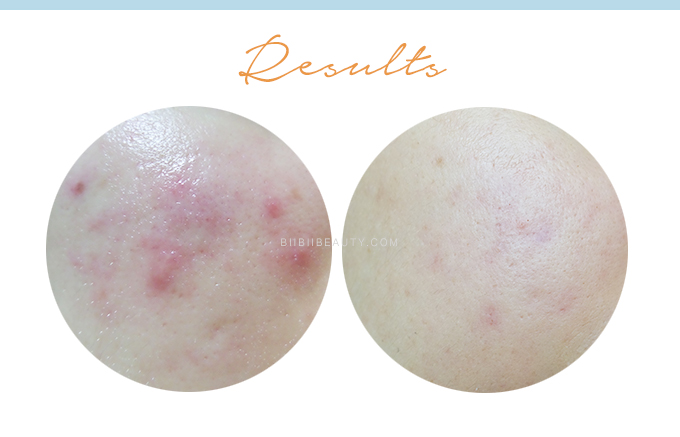 I highly recommend this to anyone who is in their late teens up to early 30's. This serum is more a healing anti-oxidant serum. So it is suitable for younger skin that doesn't yet need heavy anti-aging products just yet. This is a serum that would be a perfect holy grail anti-aging serum for younger age groups. Gently working to even out skin tone, prevent and reduce fine lines and overall create lovely skin!
EXCELLENT VITAMIN C BENEFITS
HIGHLY RECOMMENDED AGES 17-30 – However anyone can use it, any age, any skin type!
PS. it is so pretty that I love it even more! 😛
GET THE KLAIRS FRESHLY JUICED VITAMIN DROP
Serum only – $23.00                               Serum + Mask Sheets + Toner – $38.46 
---
PIN IT!